South African Law Journal
The South African Law Journal is South Africa's premier law journal. It publishes articles, notes on cases and book reviews by prominent members of the legal profession and academics. Founded in 1884, it is one of the oldest law journals of its kind in the world. The South African Law Journal is the legal showcase for new ideas, changing attitudes and shifting emphases in South African law. Those who are interested in these changes and developments will find this journal stimulating reading.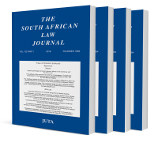 Managing Editor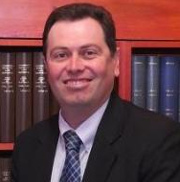 Associate Professor Graham Glover BA LLB PhD (Rhodes) (Rhodes University)
Graham Glover is an Associate Professor in the Faculty of Law, Rhodes University. His teaches primarily in the field of private law, particularly in the following subjects: the general principles of contract, the special contracts of sale, lease, insurance and credit agreements, and the law of unjustified enrichment. He has supervised several LLM and PhD students. His research work mirrors his teaching interest in private law. He has published approximately 25 sole-authored articles in accredited law journals. In 2014 he published a new edition of the monograph Kerr's The Law of Sale and Lease. He has also produced two books in the form of edited collections (Essays in Honour of AJ Kerr (2006) and Law and Transformative Justice in Post-Apartheid South Africa (with Patrick Osode, 2010)). He has written a number of book chapters, and writes update chapters for the LexisNexis Family Law Service, the Law of South Africa Series, and Butterworths Forms and Precedents. He has been the managing editor of the South African Law Journal since November 2009, and is on the editorial boards of the THRHR and the Annual Survey of South African Law.
Editors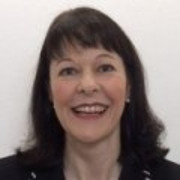 Professor Jacqueline Heaton BLC LLB (Pretoria) LLM (UNISA) (University of South Africa)i
Jacqueline Heaton holds the BLC and LLB degrees from the University of Pretoria and the LLM degree from Unisa. She is a Professor of Law at Unisa and has extensive experience in the fields of law of persons, family law and child law. The award was received for Law of Persons. She also presents postgraduate guest lectures in Family Law and Child Law at the University of Pretoria. She is the author/co-author of several law books and contributions to law journals. She has presented papers at, and chaired sessions at local, national and international conferences, seminars and workshops. She has supervised several postgraduate students. She is a member of the International Society of Family Law and the South African Branch of the International Law Association. She is currently the Rapporteur for the Family Law Committee of the International Law Association and a member of the Advisory Committee of the South African Law Reform Commission for Project 25 Statutory Law Revision: Revision of Legislation administered by Department of Home Affairs. Until recently, she was also a member and Deputy Chairperson of the South African Broadcasting Complaints Commission of South Africa.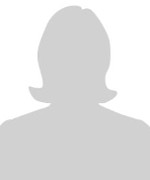 Professor Deeksha Bhana BCom LLB (Cape Town) LLM PhD (Wits) (University of the Witwatersrand)
Deeksha Bhana is a Professor of Law at the University of the Witwatersrand, Johannesburg. She holds a Bachelor of Commerce and a Bachelor of Laws from the University of Cape Town as well as a Master of Laws and a Doctor of Philosophy from the University of the Witwatersrand. She is an NRF rated researcher who researches and publishes, and teaches and supervises primarily in the area of contract law. She focuses particularly on the interplay between the common law of contract and the Constitution of the Republic of South Africa, 1996.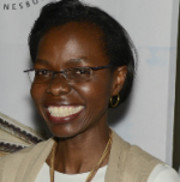 Professor Pamela Andanda Dip Law (KSL) LLB LLM (Nairobi) PhD (Wits) (University of the Witwatersrand)
Pamela lectures Intellectual Property Law and Research Methodology at Wits. She previously practised as an advocate and conveyancer and was a policy research and analysis consultant before joining the School of Law. She is the Chairperson of the Law School's Postgraduate Studies Committee and a co-editor of the South African Law Journal. Pamela is an Executive member of Ethics, Law and Human Rights Working Group (ELH) of the African AIDS Vaccine Programme (AAVP) and the South African Law Reform Commission Project 25 (reviewing legislation administered by the National Department of Health). She was a member of the European Commission's Expert Group on Global Governance of Science and strategic advisory committee member of UNICEF/UNDP/World Bank/WHO Special Programme for Research and Training in Tropical Diseases (TDR). She regularly acts as an expert and evaluator in the Ethics Review procedure of the European Commission's Seventh Framework Programme for Research and Technological Development. Pamela is a National Research Foundation (NRF) rated researcher. Pamela's research interests are in the areas of intellectual property, biotechnology, health law, bioethics, policy analysis, commercial law and governance of biomedical research. She has published extensively in these fields.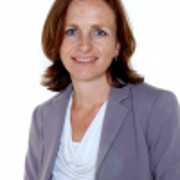 Ms Helen Kruuse BA LLB LLM PGCHE (Rhodes)
Helen Kruuse is a senior lecturer in the Faculty of Law, Rhodes University. She teaches primarily in family law, legal ethics and civil procedure, and she co-ordinates the Faculty's legal skills course and moot programme. She has practised in South Africa and abroad (the latter, on behalf of the London Borough of Brent). She has also taught at Department of Private Law, University of Cape Town, and the Department of Public Law and Jurisprudence, University of the Western Cape. She is a contributor to the Family Law Service and recent journal publications cover issues from the recognition of customary marriages, to forging a better legal ethics education for lawyers in South Africa. Before joining the SALJ editorial board, she was the technical editor of the law journal Speculum Juris.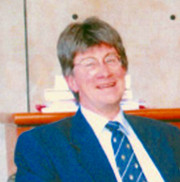 Book Review Editor: Professor Hugh Corder BCom LLB (Cape Town) LLB (Cantab) DPhil (Oxon)
Hugh Corder has been Professor of Public Law at UCT since 1987 and a Fellow of the University since 2004. A graduate of the universities of Cape Town, Cambridge and Oxford, his main teaching and research interests fall within the field of Constitutional and Administrative Law, particularly judicial appointment and accountability and mechanisms to further administrative accountability. Professor Corder has been widely involved in community work since his student days, concentrating on popular legal education, race relations, human rights and the abolition of the death penalty. He served as a technical adviser in the drafting of the transitional Bill of Rights for South Africa. He has written two books, co-authored two and edited a further seven, and has contributed many articles and chapters in books.
Professor Lawrence Baxter, Duke Law School, North Carolina
Professor Katharina Boele-Woelki, Bucerius Law School, Hamburg
Justice Azhar Cachalia, Supreme Court of Appeal
Professor John Dugard, Leiden University
Professor David Dyzenhaus, University of Toronto
Professor Christopher Forsyth, Cambridge University
Professor Sir Jeffrey Jowell QC, Blackstone Chambers, London
Justice Carole Lewis, Supreme Court of Appeal
Gilbert Marcus SC, Johannesburg Bar
Justice Lex Mpati, former President, Supreme Court of Appeal
Professor Richman Mqeke, Rhodes University
Justice Kate O'Regan, Emeritus Justice, Constitutional Court
Professor Cheryl Saunders, Melbourne University
Professor Danie Visser, former Deputy Vice Chancellor, University of Cape Town
Justice ZakYacoob, Emeritus Justice, Constitutional Court
Professor Reinhard Zimmermann, Max Planck Institute, Hamburg