Journal of Corporate and Commercial Law and Practice
The Journal of Corporate and Commercial Law & Practice (JCCLP) is a bi-annual periodical published by Juta for the University of Witwatersrand Law School. This journal covers the area of corporate and commercial law, with specific emphasis on how constitutional law, foreign law and public policy imperatives help improve and develop corporate and commercial law principles.
The JCCLP is supported by an eminent editorial committee and editorial advisory board of thought leaders in academics and practice.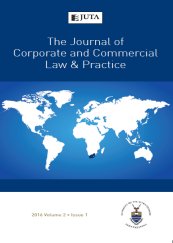 Managing Editors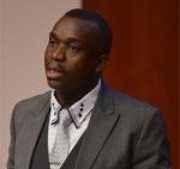 Professor Tshepo Mongalo
Tshepo Mongalo is a B.Proc (Summa cum laude), LLB (Natal), LL.M. (Cambridge) graduate and is currently employed at Wits University in Johannesburg, South Africa, as an Associate Professor of Law. He is responsible for teaching Commercial Law, Mercantile Law, Business Entities Law, Company Law I & II to both undergraduate and postgraduate law and commerce students. He has been awarded a PhD at the University of Cape Town on the thesis on 'The Use of Corporate Law to Empower Non-Shareholder Corporate Constituencies to Enforce Corporate Actions Purportedly Taken in Their Interests.' He has presented papers at more than 50 events and has published articles and case notes in peer-reviewed accredited journals since 2001. He also wrote and edited no less than 3 books. His research Interests lie in Corporate Law and Corporate Governance, Securities Law, Business Law & Human Rights, State Owned Enterprises Law and Non-Profit Organisations Law. He also has other interests in Business Regulatory Design and Project Management and is a former Project Manager and Lead Expert for the Corporate Law Reform Project in South Africa. He is the Deputy Chairperson of the Specialist Committee in Company Law in South Africa and is the President of the Society of Law Teachers in Southern Africa. He is the Founding Managing Editor of the Journal for Corporate and Commercial Law & Practice (JCCL&P)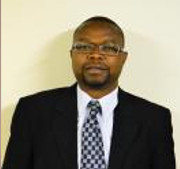 Dr. Herbert Kawadza
Herbert Kawadza is a Senior Lecture in Law at Wits University Law School. He holds PhD from the University of Manchester in the UK. He researches and publishes in the areas of Banking and Finance Law and Financial Markets Law. He teaches Banking & Finance, Business Entities, Mercantile Law and Business Enterprise Law.He is one of the two founding co-editors of the Journal for Corporate and Commercial Law & Practice: JCCP&L. and serves on its editorial board.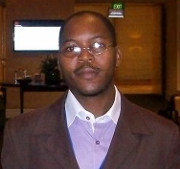 Dr Howard Chitimira
Dr Howard Chitimira is a Senior Lecturer of Corporate & Financial Markets Law in the Faculty of Law, North West University. He has the following qualifications: LLB (cum laude); LLM (UFH); LLD (NMMU) His research expertise and interests include Corporate Law; Financial Markets Law; Insolvency Law; Competition Law; Company Law; Securities Regulation; Human Rights Law; International Economic & Investment Law
Editors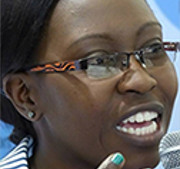 Prof. Caroline Ncube
Caroline Ncube is an Associate professor and Head of the Department of Commercial Law at the University of Cape Town. She is an NRF rated researcher who holds PhD, LLM and LLB degrees. She has been engaged in several international Intellectual Property (IP) law research projects and has published widely on IP law on aspects including copyright law and access to knowledge, patent law and access to medicines, and traditional knowledge. She teaches IP law at both undergraduate and postgraduate levels the University of Cape Town. She guest lectures at other universities such as Africa University. She is one of the two founding co-editors of the Journal of Intellectual Property Law, the first IP law specific journal in South Africa and serves on the editorial board of the Journal for Corporate and Commercial Law & Practice: JCCP&L.
Her full profile is available at http://www.commerciallaw.uct.ac.za/claw/staff/academic/cncube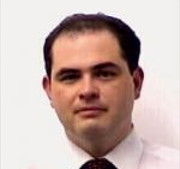 Mr. Charles De Matos Ala
Charles De Matos Ala joined the Wits School of Law as a lecturer in 2004. Prior to joining the School of Law, he was a practising attorney. He obtained his LLM in tax law in 2001 and Higher Diploma in Company Law in 2003. His research interests lie in international and comparative tax law, tax policy, and the regulation of money laundering. He has published in these areas with IBSS accredited journal and also contributed on 'Financial Institutions and Stock Exchanges' in the Annual Survey of South African Law in 2009. Charles teaches postgraduate Diploma in Tax Law, Law of Taxation and the Law of Delict at an undergraduate level.
His full profile is available at http://www.wits.ac.za/staff/charles.dematosala.htm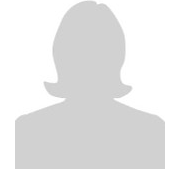 Prof. Dorothy Farisani
Dorothy Mmakgwale Farisani is the Associate Professor and Subject Head for Corporate Law within the department of Mercantile Law at the University of South Africa. Her Ph.D. research was on corporate criminal liability at the University of Kwazulu-Natal. She has been engaged in several local and international research projects and subject-related seminars a and has published widely on different matters of Corporate Law. She Co-ordinates LLMRESG and LLM (B) dissertations in Company Law and teaches Company Law 1 (LLM) (MCLAW1R), Company Law 2 (LLM) (MCLAW2S) and Entrepreneurial Law (MRL203L). She is one of the founding editorial committee members of the Journal for Corporate and Commercial Law & Practice: JCCP&L.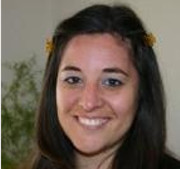 Mrs. Helen Papacostantis
Helen Papacostantis is a Lecturer at Wits University School of Law and her research interests lie in insolvency law, corporate law (particularly business rescue) and different areas of Mercantile Law. She teaches Business Entities, Insolvency Law and Mercantile Law and she is one of the founding editorial committee members of the Journal for Corporate and Commercial Law & Practice: JCCP&L.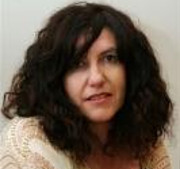 Ms. Judith Katzew
Judith Katzew joined the Wits School of Law as a lecturer in January 2008. She is an admitted Attorney of the High Court of South Africa. She completed her articles of clerkship and practised at Harvey Nossel Attorneys and thereafter lectured Commercial Law and Corporate Law for a number of years. Her research interests lie in commercial, contract and company law, with a particular interest in insurance law. She has taught or teaches Business Entities, Insurance Law, Sale, Security, Mercantile Law, Commercial Law, Company Law I and Company Law II to both undergraduate and postgraduate students.
Her full profile is available at http://www.wits.ac.za/staff/judith.katzew.htm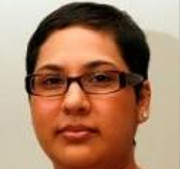 Ms. Karmini Pillay
Karmini Pillay holds BSocSci LLB (UNP) and LLM (UKZN) and is a Lecturer at Wits University School of Law. Her research interests lie in Media Law, Labour Law, Children's Health Rights and HIV/AIDS Law She has been a Research Visiting Scholar at Harvard Law School in Boston, US: October - November 2009; the World Trade Institute in Bern, Switzerland: September - November 2011. Karmini Pillay has undertaken research for Save the Children (Sweden), Thandanani Children's Foundation, the African AIDS Vaccine Programme, the African Child Policy Forum, UNICEF, Project 25 for the South African Law Reform Commission and the Annual Survey. She is a co-author of the Children and The Law Manual for Lawyers for Human Rights (2005) and has published in the field of Media Law focussing on the constitutional underpinnings of the right to freedom of expression and hate speech. She has taught LLM Media Law, LLM Pension Fund Law, Certificate Course in Advanced Labour Law, Commercial Law; Introduction to Legal Discourse; Introduction to SA Law; Foundations of SA Law; Law for Social Work; Law of Persons; Law of Succession; Insolvency Law; Labour Law; Professional Practice for Architects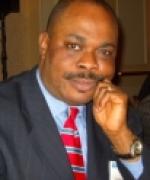 Prof. Vincent Nmehielle
Vincent Nmehielle is currently the Head of the School's Wits Programme on Law, Justice and Development in Africa. He joined Wits in 2002 as Associate Professor and held the Bram Fischer Chair in Human Rights Law from 2002-2004. He was a Professorial Lecturer in Law at the Oxford University and George Washington University Human Rights Programme in 2003 and 2004. From 2005-2008 Professor Nmehielle went on leave from Wits to serve as the Principal Defender of the United Nations-Backed Special Court for Sierra Leone in Freetown, Sierra Leone. He returned to Wits in June 2008. Professor Nmehielle is currently on leave to the African Union Commission in Addis Ababa, Ethiopia where he serves as The Legal Counsel and Director for Legal Affairs of the African Union.
POSSIBLE CONTRIBUTION OF CORPORATE LAW REMEDIES TO CURBING ILLICIT OUTFLOW OF CAPITAL FROM AFRICA *
TSHEPO H MONGALO †
Associate Professor of Law at the University of the Witwatersrand, Johannesburg
Abstract
The long-standing problem of capital flight from Africa as a result of the deliberately mischievous activities of multinational corporations is not lessened by the obvious inability of the conventional Anglo-American corporate law remedies to extend legal standing to constituencies other than equity investors. However, the lessons from the recent corporate law developments in South Africa show that the appropriate extension of legal standing in corporate law remedies to accommodate other corporate constituencies and the public interest can go a long way to contributing to the reduction of the scourge of this disempowering conduct of multinational corporations. The extension of legal standing to accommodate non-shareholder corporate constituencies and the public interest should, however, be embarked upon within reasonable limitations if the new corporate legal enforcement framework is to be of any utility. The South African experience offers lessons as to how these reasonable limitations can be made a permanent feature of the new enforcement framework. The paper argues that the insistence on the conservative, and, largely, individualistic Anglo-American corporate legal enforcement framework at all costs will make it difficult, if not impossible, for modern corporate law to contribute to the limited arsenal that can be employed to stem the tide of illicit capital flight from Africa.
Key words: corporate law remedies, illicit financial flows of capital, capital flight, non-shareholder corporate constituencies, legal standing.

1 Dev Kar & Devon Cartwright-Smith Illicit Financial Flows from Africa: Hidden Resource for Development, a Working Paper of Global Financial Integrity, a programme of the Center for International Policy (CIP) (2010).

CRITICAL ANALYSIS OF THE EXTENDED LEGAL STANDING PROVISIONS UNDER SECTION 157(1) OF THE COMPANIES ACT 71 OF 2008 TO APPLY FOR LEGAL REMEDIES
JUSTICE CHRIS JAFTA*
Justice of the Constitutional Court of South Africa
Abstract
Legal standing (or locus standi) is a requirement for instituting legal proceedings, irrespective of vwhether the claim is rooted in the Constitution, statute law or the common law. For claims based on the common law or statutes, the standard for establishing legal standing is generally the same. In passing the Companies Act 71 of 2008, Parliament must have been aware of the narrow approach to standing at common law and the fact that in the case of a statutory claim, legal standing is determined with reference to the relevant statute. It cannot be gainsaid that the aim of the legislature, encapsulated in s 157, was to alter the common-law position on legal standing and expand the class of persons who may institute legal proceedings. The section has revolutionised legal standing in matters where the Act applies. This article considers the scope of that legal standing, the determination of which involves the interpretation of s 157.
Key words: Legal proceedings, legal standing, Companies Act, common law, statute, Parliament

A CRITIQUE OF RESCUING FAILING BUSINESSES: A LEGAL PERSPECTIVE *
FIDELIS MANYUCHI †
LLM Candidate
University of the Witwatersrand, Johannesburg
Abstract
The South African legal field has a novel concept of business rescue. This concept is mainly premised on the management, by a business rescue practitioner, of transaction costs that cause business entities to get into financial distress. Through the use of three case studies, this article introduces and demonstrates the importance of information asymmetry costs in the business rescue arena. Information asymmetry costs mainly cause losses to a business entity and also determine the success of proceedings towards business rescue, the assumption and execution of the business rescue plan by the business rescue practitioner. The study therefore, calls for a holistic approach to business rescue that combines analysis of transaction costs and information asymmetry costs throughout the business rescue processes.
Key words: business rescue, information asymmetry costs, management of transaction costs, commencement of business rescue proceedings, 'reasonable prospect' of rescuing the company.

THE USE OF AMERICAN DEPOSITARY RECEIPTS (ADRS) BY SOUTH AFRICAN PUBLIC COMPANIES*
ZAMA CHONCO †
Legal Counsel, Corporate and Investment Banking, Barclays Africa Group Limited
Abstract
The process of globalisation, described as 'the growing interdependence of countries resulting from the increasing integration of trade, finance, people and ideas in one global market place', 1 has been a catalyst for economic growth in many developing countries such as China, Hong Kong and South Africa, by encouraging international trade as well as cross-border investment. A popular mechanism utilised to promote cross- border investment is the direct listing of a public company's shares on more than one exchange. 2 Cross-listing enables a South African public company to issue the same class of its shares on the Johannesburg Stock Exchange (hereinafter referred to as the JSE) as well as on a foreign exchange; with the set of shares trading on the JSE being traded in South African rand and the shares trading on the foreign exchange being traded in the currency of that foreign exchange. 3 There are many exchanges that facilitate that. 4 The process of trading in a company's securities either in the over-the-counter (OTC) market or on an exchange through an American Depositary Receipt programme (ADR programme) has been gaining popularity with emerging economies since the early 1990s and is generally considered the most popular type of cross- listed security to date. 5 South Africa is not an exception to this global trend. In 1983 only three South African public companies had instituted ADR programmes, 6 whereas, as of 3 December 2013, as many as 35 of the JSE 'Top 40' listed companies have instituted ADR programmes, 7 with 24 companies instituting their ADR programmes in 2013 alone. 8
Key words: American Depositary Receipts (ADRs), Global Depositary Receipts (GDRs), sponsored ADRs, unsponsored ADRs, level I, II and III ADR programmes, Rule 144A ADR programmes.

4Available at http://www.forbes.com/pictures/eddk45iglh/bmf-bovespa-brazil/, accessed on 25 April 2014.
5Guseva op cit note 3 at 424.
6Bank of New York Mellon: Depositary Receipt available at http://www.adrbnymellon. com/dr_directory.jsp, accessed on 25 April 2014.
7'Corporate news: Clover launches ADR programme in US' available at http:// finweek.com/2013/12/03/corporate-news-clover-launches-adr-programme-in-us/, accessed on 25 April 2014.
8Op cit note 6.
9Cleary Gottlieb Steen & Hamilton LLP 'Guide to public ADR offerings in the United States' 1 October 2012 at 6, available at http://www.cgsh.com/files/News/54b0ff80- eef5-4f03-bd39-6f34006411d6/Presentation/NewsAttachment/59af0cce-a2ba-4cca- 9cf5-6f90a7c5b847/Guide%20to%20Public%20ADR%20Offerings%20in%20 the%20United%20States%20(October%201,%202012).PDF, accessed on 14 April 2014.

THE WOLF IN SHEEP'S CLOTHING – WHEN DEBTOR-FRIENDLY IS CREDITOR-FRIENDLY: SOUTH AFRICA'S BUSINESS RESCUE AND ALTERNATIVES LEARNED FROM THE UNITED STATES' CHAPTER 11 *
RICHARD S BRADSTREET †
Senior Lecturer in Commercial Law, University of Cape Town
MARIUS PRETORIUS ‡
Professor of Business Strategy, University of Pretoria
PHILIP MINDLIN §
Partner at Wachtell, Lipton, Rosen & Katz, New York
Abstract
The American Chapter 11 has inspired the reform of many legal systems globally to embrace the notion of reorganisation rather than administration. The recent corporate law reform in South Africa is an example of such an attempt to de-emphasise the right of creditors to liquidate a company, and develop a culture of reorganisation. The new South African procedure, called 'business rescue', enables a company to restructure its affairs more informally and with less judicial oversight than was previously possible. An independent third party then develops a formal plan to rescue the company, which must be approved by the body of creditors, while a moratorium prevents them from enforcing their existing claims.

† BA LLB LLM.
‡ MSc (Agric) MBL DTech.
§ BA JD.

PUNISHING FOREIGN AND LOCAL COMPANIES (CORPORATIONS) FOR BRIBERY IN MAURITIUS: THE NEED TO AMEND THE PREVENTION OF CORRUPTION ACT
JAMIL DDAMULIRA MUJUZI *
Associate Professor of Law, Faculty of Law, University of the Western Cape
Abstract
The 2002 Mauritian Prevention of Corruption Act 1 (POCA or the Act) provides for different offences. Section 5 of POCA provides for the offence of bribery and states that 'any person guilty shall be liable to penal servitude'. This means that POCA does not provide an appropriate sentence for juristic persons because juristic persons cannot be sentenced to imprisonment or penal servitude. This is what one of the courts in Mauritius found when it convicted two foreign companies of bribery but could not sentence them to prison. In this article the author argues that Mauritian legislators should amend POCA to provide for sentences that may be imposed on companies convicted of offences under the Act. The author also argues that, in addition to prosecution, Mauritius may find it useful to adopt the deferred prosecution agreements approach as one of the ways to ensure that companies are deterred from committing corruption and also to ensure that they put effective measures in place to combat corruption.

* The author wrote this paper while he was a visiting academic at the Centre for Criminology, University of Oxford, from 30 May 2015 to 29 June 2015. He is grateful to Prof Mary Bosworth of the Centre for Criminology, University of Oxford, for hosting him, and to the University of Oxford which awarded him a grant from the Oppenheimer Fund to cater for some of the expenses for the research visit. This paper is also based on the research supported partly by the National Research Foundation of South Africa (Grant specific unique reference number (UID) 86004) .The author acknowledges that opinions, findings and conclusions or recommendations expressed in this paper are those of the author and that the NRF accepts no liability whatsoever in this regard. Email: djmujuzi@ gmail.com.
1 Prevention of Corruption Act 5 of 2002, proclaimed by Proc 18 of 2002 wef 1 April 2002.

ARE SHAREHOLDERS EXCLUSIVE BENEFICIARIES OF FIDUCIARY OBLIGATIONS IN SOUTH AFRICA? THE ROLE OF FIDUCIARY OBLIGATIONS IN THE 21st CENTURY *
BRIAN PETER LEE JENNINGS †
Director at ENSafrica
Abstract
This paper investigates and evaluates the existing South African common law position of to whom directors owe their duties, in light of the transformative requirements of the Constitution. Unsurprisingly, the South African legal position largely mirrors the position found within Anglo-American jurisdictions, on which our company law is based. But whether this is justified, or warranted, in a post-constitutional South Africa, which values equality, dignity and freedom as being paramount, is the subject of this paper. This paper will attempt to address the question whether South Africa's Constitution, and the recently promulgated 2008 Companies Act, appropriately balances the competing ideological tensions found within South African society. In undertaking this balancing act, one will consider whether the Companies Act gives effect to the most appropriate ideology in the most appropriate circumstances, to give effect to the constitutional values of dignity, equality and freedom. The hypothesis at the forefront of this paper is that the legal interpretation of the beneficiary of the duties owed by directors in South Africa must be revisited in a post-constitutional environment, in the very least.

* This is the shortened version of the research report prepared in partial fulfillment of the requirements of the degree of LLM under the supervision of Prof Tshepo Mongalo at the University of Witwatersrand, Johannesburg, in 2015. † LLB (UKZN), Certificate in Advanced Company Law I (Wits), Certificate in Advanced Company Law II (Wits). Admitted attorney of the High Court of South Africa.

DIRECTORS' STANDARDS OF CONDUCT UNDER THE SOUTH AFRICAN COMPANIES ACT AND THE POSSIBLE INFLUENCE OF DELAWARE LAW *
TSHEPO H MONGALO †
Associate Professor of Law, University of the Witwatersrand, Johannesburg
Abstract
Fiduciary duties in Delaware and, indeed, in most states of the United States of America, are less burdensome than they are under the South African Companies Act 71 of 2008. To begin with, Delaware's fiduciary duties consist of only the duty of loyalty and the duty of care. There is no separate duty of skill and diligence in Delaware, which is home to over 51% of all publicly traded companies in the United States (hereafter referred to as the US). Moreover, a Delaware director does not owe a greater degree of the duty of skill if that director happens to possess a heightened set of skills on the board of a Delaware corporation. The law is different in South Africa as the standard of care, skill and diligence expected of a South African director depends to a large extent on the degree of care and skill such a director possesses. This paper will assess whether the re-iteration of the common law duties and standards of liability of directors under the South African Companies Act 71 of 2008 has had the unintended consequence of making corporate directorship more burdensome and less attractive in South Africa than is the case in leading corporate law states, such as Delaware. South Africa is home to far fewer public companies than Delaware, a state within the US which is considered to be the leading corporate

* This paper was initially presented at the Society of Law Teachers of Southern Africa (SLTSA) Conference on 8 July 2015 at Varsity College in Durban North, South Africa. The updated version of the paper has been made possible by the funding of St John's College, Cambridge, through the Colenso Visiting Scholarship at the University of Cambridge, which was undertaken by the author during the Michaelmas term of 2015. † BProc, LLB (Natal), LLM (Cambridge), PhD (Cape Town).

LAND ACQUISITIONS BY FOREIGN- OWNED COMPANIES AND POSSIBLE HUMAN RIGHTS IMPLICATIONS
CATHERINE PLIT
Attorney at Schindlers Attorneys, Johannesburg
CATHERINE PLIT
Attorney at Schindlers Attorneys, Johannesburg
Abstract
Large multinational companies and foreign governments have shown considerable interest in foreign arable land, particularly in Sub-Saharan Africa. This growing development has been lauded by the host countries as a necessary tool aimed at aiding economic development. Despite such justifications, there is also evidence showing that such land acquisitions are associated with human rights violations. This article seeks to explore and examine this recent global trend. It investigates the underlying reasons for this increased agricultural interest, and seeks to identify and explain the detrimental consequences of these land deals for the human rights of vulnerable communities living within the host states. The international community has recognised the existence of such adversarial consequences and, as a result, the last few years have seen a flurry of various attempts aimed at governing the issue in one way or another. Given the multiplicity of the global responses, the governance of land grabbing becomes a complex system of differing views and ideologies. This article seeks to examine the most prominent regulatory attempts, and despite criticism regarding their prominent nature, this article argues that the progress thus far is commendable, displaying a collaborative success in demanding a strong human-rights-based approach to the issue.

1For instance, the World Bank urges countries to minimise national food shortages by creating an environment which is conducive to attracting foreign direct investment especially in agriculture. See eg The World Bank Annual Report 2008,

PIERCING THE CORPORATE VEIL – OLD METAPHOR, MODERN PRACTICE?*
THE RT HON LADY JUSTICE ARDEN DBE †
Member of the Court of Appeal of England and Wales
Abstract
This article seeks to elucidate the doctrine of piercing the corporate veil. It does so by comparing South African law, where there is a new statutory power for courts to set aside the separate legal personality of the company, and United Kingdom (UK) company law, where the doctrine has been developed over time in case law. The article distinguishes between the 'minimalist' approach to the doctrine taken by UK law with the more 'maximalist' approach taken by South African law.

* I would like to express my thanks to Professor Michael Katz, chairman of ENSafrica, for his help researching South African law in preparation for the lecture in Johannesburg in August 2015, on which this article is based. The views expressed in this article are, however, my own, and are subject to any argument that may be presented to me in my judicial capacity.
† MA, LLB (Cantab), LLM (Harvard).

SUPERVISION OF THE USE OF CORPORATE POWER AS THE ULTIMATE PURPOSE OF DIRECTORIAL DUTIES AND THE ADVISABILITY OF CORPORATE LAW ENFORCEMENT IN THE PUBLIC INTEREST*
TSHEPO H MONGALO †
Senior Law Academic and Head of Law Department at Monash South Africa
Abstract
In the aftermath of the devastating global financial crisis in the latter part of the first decade of the 21st century, a question that begs for an answer is whether a different corporate legal enforcement framework aimed at mitigating the effects of aggressive directorial pursuit of profits to satisfy the short-term interests of shareholders would have helped in minimising the effects of the crisis, at least in key Anglo- American jurisdictions. Using lessons from South Africa and Canada, this article questions whether the regulatory responses to the financial and economic crises adequately recognises the threat that reckless management poses to the broadly defined legal interests of corporate entities. The acceptance of the true purpose of directorial duties – the indisputable source of corporate legal interests – may justify a departure from the conventional Anglo-American shareholder-oriented corporate legal enforcement framework, which still limits the right of action to protect the legal interests of companies to shareholders. The preservation of the conventional corporate legal enforcement framework, particularly in jurisdictions that bore the brunt of the global financial crisis (that is, the United Kingdom and the United

* This article is based on my unpublished PhD thesis, Corporate Actions and the Empowerment of Non-shareholder Constituencies (University of Cape Town, 2015) supervised by Judge Dennis Davis. † BProc (Summa cum Laude), LLB (Natal); LLM (Cambridge); PhD (Cape Town).

RELATIONAL COMPANIES: TOWARDS RESPONSIBLE CAPITALISM*
Jonathan Rushworth †
Abstract
There is growing public dissatisfaction with the short-term, financially driven approach of listed companies, particularly in the United Kingdom. Shareholders demand ever-increasing payments by way of dividends and share buy-backs. As a consequence, directors are not encouraged to invest in companies for the long term and the financial imperative can lead to low wages, with little incentive and encouragement for employees, lack of support of suppliers (who are often paid beyond the contract date), impersonal dealings with customers, and minimal tax payments where profits are earned. Meanwhile remuneration levels of senior employees regularly increase along with growing pay differentials. These practices have led to a loss of trust and confidence by society in the business world. There is little understanding that some of the shareholders who collectively have the ownership interest and voting rights in these companies represent members of the public through managed funds, pensions and other investments. The introduction of limited liability in Victorian times meant that, if the company failed, shareholders would lose the amount of their investment but had no liability for the underlying debts and liabilities of the company itself. The development of share trading and markets meant that over time shares became just another tradable commodity with investors

* The author acknowledges with thanks the support and contribution of Associate Professor Tshepo Mongalo PhD, Head of the Department of Law, Monash South Africa.
† LLB (Hons). Jonathan Rushworth is a retired solicitor, whose legal career was at a major City of London law firm. He was a partner in the firm with a broad ranging company and finance practice. He was on a number of professional committees and wrote and lectured extensively on legal topics. In addition to pursuing charity and history interests since retiring from legal practice, he has worked with Dr Michael Schluter and others on the analysis and practical approach to put relationships and the interests of others at the heart of society rather than a focus on the rights and interests of the individual with a narrow materialistic approach. His particular interest has been to analyse the development of corporate structures and behaviour and how companies can be encouraged to serve the interests of and create value for all stakeholders, including shareholders and society generally, in a way that will restore trust and confidence in the corporate world.