iilwandle zethu: Journal of Ocean Law and Governance in Africa
iilwandle zethu: The Journal of Ocean Law and Governance in Africa is a blind peer reviewed Journal of note, under the editorship of the South African Research Chair in the Law of the Sea and Development in Africa. The journal publishes submissions relating to marine law, maritime law or ocean governance as they apply to the African continent, or to one or more African states.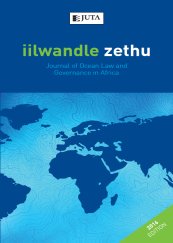 Editorial Team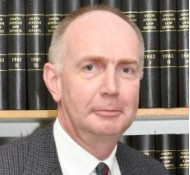 Managing Editor: Prof Patrick HG Vrancken
Prof Patrick HG Vrancken became the first incumbent of the South African Research Chair of the Law of the Sea and Development in Africa in July 2013. Until then, he was the Head of the Department of Public Law at NMMU. Over the period in this position as Chair, Prof Vrancken has played a leading role in advising SAMSA, other organs of State and NMMU in their efforts to develop the maritime training and research capacity in South Africa. His most recent major research output is a monograph entitled South Africa and the Law of the Sea published in 2011 by Martinus Nijhoff Publishers.

Research foci include State ocean jurisdiction, the law of the sea in Africa, transnational organised fisheries crime, port law and marine tourism law.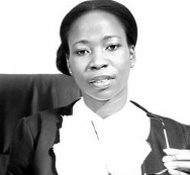 Dr. Fikile Portia Ndlovu
Dr. Ndlovu is an Author, Associate Professor, Business Woman and Lawyer who hails from Durban, SA now based in, MA where she serves the Massachusetts Maritime Academy's International Maritime Business Unit. Dr. Ndlovu specializes in the legal principles of international trade laws particularly in Maritime Law (main specialty) which directly includes, International Commerce, International Trade, the Law of the Sea, Environmental Law and International Diamond Trade Law subjects. These subjects form areas of international commercial or business law in which Dr. Ndlovu teaches (in both undergraduate and post-graduate legal modules). Dr. Ndlovu's research also extends to subject such as Asia Pacific matters, Maritime Security, Maritime Pedagogy and the Mining of Sea Areas. Dr. Ndlovu coordinated the Maritime Law Programs of the premier University in Kwa-Zulu Natal, Durban, where one of the biggest container handling African ports is located and provides internal and external supervisory support for national and international students. Dr. Ndlovu entered the industry as a maritime research student and candidate attorney in the early stages of post-apartheid South Africa working her way through the ranks. She became a visiting Maritime Commercial Law Professor at the UN Maritime University (2012). She consults and teaches inspiring others to pursue their personal dreams in the field of law and commerce. Dr. Ndlovu has published law books and writes for accredited journals. As a practicing Maritime lawyer, Dr. Ndlovu has provided consultancy services to Government bodies such as the Ports Regulator, legal compliance advice and support to various commercial entities. Dr. Ndlovu has also sat as an arbitrator and assessor in various tribunals bringing specialized academic and practical legal knowledge. Dr. Ndlovu's Diamond Law Book has received a citation for 'Most Notable Publication Received in the Energy and Natural Resources Law Journal (JERL) Vol 31 No 3.'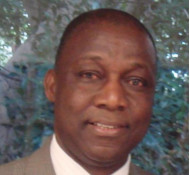 Professor Martin Tsamenyi Am
Professor Martin Tsamenyi is currently Professor of Law and Director Emeritus of the Australian National Centre for Ocean Resources & Security (ANCORS) at the University of Wollongong, Australia. Professor Tsamenyi holds a Bachelors of Laws degree from the University of Ghana, Master of International Law and Doctor of Philosophy degrees from the Australian National University. Professor Tsamenyi is a world-recognized expert in the law of the Sea, with special focus on international fisheries law and policy, ocean policy and maritime security. Professor Tsamenyi is a consultant to several inter- governmental organizations and governments around the world. In 2012, Professor Tsamenyi was made a Member (AM) of the Order of Australia in recognition of his work.
Advisory Board
Prof H Doremus (University of California, Berkeley)
Prof L Feris (University of Cape Town)
Prof C Forrest (University of Queensland)
Prof E Franckx (Free University of Brussels)
Prof D Freestone (George Washington University)
Prof RP Gunput (University of Mauritius)
Prof L Hildebrand (World Maritime University)
Judge JL Jesus (International Tribunal for the Law of the Sea)
Judge TM Ndiaye (International Tribunal for the Law of the Sea)
Prof C Romero (World Maritime University)
Prof D Russell (St Thomas University)
Prof H Staniland (University of Southampton)
Prof D Tladi (University of Pretoria)
Prof D Vousden (Rhodes University) v Prof G Xue (Shanghai Jiao Tong University)
Prof G Xue (Shanghai Jiao Tong University)
INSTITUTIONAL GAPS IN THE 2050 AFRICA'S INTEGRATED MARITIME STRATEGY
EDWIN EGEDE †
Senior Lecturer in International Law and International Relations, Cardiff University
Abstract
This article identifies some gaps in the institutional framework of the Africa's Integrated Maritime (AIM) Strategy, with regard to certain vital areas of concerns in the sea, such as maritime security enforcement, an African international judicial mechanism dealing with maritime matters, the outer limits of the continental shelf and the deep seabed regime. It argues for a reconsideration of the AIM Strategy with regard to these important law-of-the-sea issues and for the provision of a clearer plan on putting together appropriate institutions to engage with these key matters.
Key words: 2014 Africa's Integrated Maritime Strategy, deep seabed regime, international adjudication, international insti- tutions, maritime security, outer limit of the continental shelf

† LLB (Hons) BL LLM PhD (International Law). The article is an updated version of a paper presented by the author at the 2014 Marine and Maritime Conference organised by the South African Research Chair in the Law of the Sea and Development in Africa, Nelson Mandela Metropolitan University, Port Elizabeth, South Africa, in partnership with the South African branch of the International Law Association and the Maritime Law Association of South Africa. The author conveys his thanks to Professor Patrick Vrancken, the incumbent of the Chair, for his kind invitation to speak at the Conference. He also thanks the anonymous reviewers for their helpful suggestions and comments. Furthermore, he expresses special thanks to Prince Emmanuel for his support and inspiration – indeed you are a friend who sticks closer than a brother does.
1 White House 'Remarks by the President [President Obama] to the Ghanaian Parliament, Accra International Conference Center, Accra, Ghana' (11 July 2009) (available at http://www.whitehouse.gov/the_ press_office/Remarks-by-the-President-to-the-Ghanaian-Parliament/, accessed on 8 September 2015).

AFRICAN CABOTAGE: COASTAL WATERS GOVERNANCE AND ECONOMIC INDEPENDENCE
OLIVER C. RUPPEL †
Professor of Law, University of Stellenbosch
DAVID J. BIAM ††
Postgraduate candidate, Bavarian School of Public Policy, Ludwig-Maximilians-Universität
Abstract
The history of maritime trade within Africa's coastal waters is one of foreign domination and exploitation. Today, the 2050 Africa's Integrated Maritime (AIM) Strategy urges African transport ministers and ship owners to consider cabotage laws for the continent's coastline. Cabotage is the non deep-sea going coastal transport between two ports located in the same country or region irrespective of the location of ship registration. In light of the ultimate goal to improve the continent's economic independence, cabotage laws could exclude non-African vessels from moving products back and forth in African waters, making the maritime transport industry key in improving intra-African trade and development. Although most developed countries apply similar rules for their coastal waters, there are, in the case of Africa, specific internal and external barriers as well as the fact that cabotage regimes are among the most controversial measures in relation to international trade liberalisation. By investigating these barriers, this article reflects on long-standing links between the shaping of today's global economic competition and some core problems of Africa's persistent struggle for more economic independence in the maritime sector.
Key words: African Union, economic independence, maritime cabotage law, trade liberalisation, transportation.

† Director of the Development and Rule of Law Programme (DROP). Until 2010, Prof Ruppel held one of the worldwide first 14 academic chairs of the WTO, which he established at the University of Namibia where he had previously also served as the Director of the national Human Rights and Documentation Centre. He is an international

THE DELIMITATION OF MARITIME BOUNDARIES ON AFRICA'S EASTERN SEABOARD
SIQHAMO Y NTOLA †
LLM candidate, Nelson Mandela Metropolitan University
PATRICK H G VRANCKEN ††
Professor of Law, Nelson Mandela Metropolitan University
Abstract
This article analyses the extent to which maritime boundaries have been delimited on Africa's eastern seaboard. The article starts by discussing the delimitation agreements which have been concluded. Following this, the article discusses two cases that have been submitted to a third party, namely the Eritrean/Yemen arbitration and the Kenya/Somalia dispute concerning maritime delimitation in the western Indian Ocean. The article then moves on to identify and discuss the maritime-boundary delimitations which are outstanding, largely owing to sovereignty disputes over dry land territory which affects claims to maritime zones between disputing States. Lastly, the article identifies and discusses the provisional arrangements of a practical nature that have been put in place by those States that have not yet delimited their overlapping maritime boundaries. The article concludes by suggesting that African States give priority to finalising their delimitations among themselves before attempting to resolve delimitation and related issues with other States in the region.
Key words: 1982 United Nations Convention on the Law of the Sea, delimitation, equidistance, Gulf of Aden, joint develop- ment agreement, Mozambique Channel, provisional arrangements, Red Sea, sovereignty dispute, western Indian Ocean.

† LLB. I hereby acknowledge the financial support of the Nelson Mandela Metropolitan University.
†† LED LLM LLD. The co-author is the incumbent of the South African Research Chair in the Law of the Sea and Development in Africa, which is funded by the South African Department of Science and Technology.