This annual thematic journal is published with the Faculty of Law of the University of Cape Town. Each year a current legal issue forms the focus.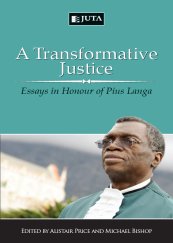 Editor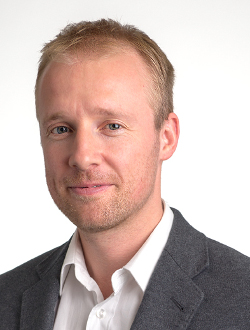 Prof Alistair Price
Alistair Price is an Associate Professor in the Faculty of Law, University of Cape Town, where he teaches the Law of Torts/Delict, Contract, Administrative Law, and Jurisprudence. His research compares intersections between private and public law in different legal systems, focusing in particular on the manner in which the law of obligations has been and ought to be influenced by fundamental rights. He holds a LLB degree from UCT, a BCL from Oxford, and a PhD from Cambridge. His work has been cited by the South African Constitutional Court and Namibian Supreme Court. He previously worked at the Max Planck Institute for Comparative and International Private Law in Hamburg, as a law clerk to the former Chief Justice of South Africa, Pius Langa, and as a college supervisor at the University of Cambridge. In 2018 he was awarded a P-rating from the South African National Research Foundation (see www.nrf.ac.za/rating).
The Langa Court: Its distinctive character and legacy
THEUNIS ROUX*
Abstract
The composition of the South African Constitutional Court under its second Chief Justice, Pius Langa, was virtually identical to that of the post-2004 Chaskalson Court. Despite that, this tribute to the late Chief Justice argues, the two courts were different in several respects. For one, there was a marked increase in the dissent rate on the Langa Court, which may be explained in several ways, but which at the very least suggests that the judges were less concerned than they had previously been about presenting a united front. The Langa Court was also responsible for several doctrinal innovations, including the expansion of the court's 'meaningful engagement' approach to socio- economic rights. Most of all, however, the Langa Court will be remembered for its deft handling of the Zuma-Thint corruption cases. In case after case, the court successfully resisted being drawn into the political leadership struggle that dominated Langa's term as Chief Justice. If there is still some uncertainty over the Langa Court's legacy, this has to do with the judges' decision to lodge a complaint against Cape High Court Judge John Hlophe for alleged interfer- ence in their processes. Pending the full hearing of that complaint, questions remain over the manner in which it was brought and the strategic wisdom of starting a procedure whose impact on the court's independence was likely to be profound and yet at the same time difficult to control.

* Professor of Law, University of New South Wales, Australia; BA (Hons) LLB (Cape Town) PhD (Cantab).

The people, the court and Langa constitutionalism
JAMES FOWKES*
Abstract
The extra-curial writings of the late Chief Justice Langa contain several brief but suggestive references to the role of the People in South African constitu- tionalism – references that go beyond the standard court-centric picture in which the people, having underwritten the Constitution as popular sover- eigns, are thereafter confined to supporting roles: bringing cases, complying with orders, supporting the courts to defend their independence. The writings of the late Chief Justice should encourage us to consider the more active and positive role that the people can play as constitutional agents, including as an ongoing source of interpretative activity. This constitutes an important quali- fier to the dominant tendency in current writing on South African constitu- tionalism to see political forces as threats and public opinion as an obstacle. It is also more than an attractive but hypothetical possibility: I argue that it will assist us to see how much of the South African Constitutional Court's activity since 1994, including all of its most globally-celebrated bold cases, are constructed to a significant extent on pre-existing public foundations built by forces both inside and outside the ANC government – an important rebuttal to prevailing court-centric accounts.

* Senior Researcher, Institute for International and Comparative Law in Africa, University of Pretoria; BA (Hons) LLB (Witwatersrand) LLM JSD (Yale). I am grateful to Michael Bishop and Alistair Price for organising such a worthy event, and to Michaela Hailbronner, conference participants and two anonymous reviewers for their comments and reactions. The usual disclaimers apply.

Humility, dissent and community: Exploring Chief Justice Langa's political and judicial philosophy
DAVID BILCHITZ*
Abstract
This paper explores key features of Justice Langa's political and judicial philosophy through examining the important value he placed on disagree- ment and dissent. I begin by considering the controversy which erupted surrounding the comments made by the President of South Africa, Jacob Zuma about the practice of judicial dissent. Underlying these comments are specific assumptions concerning the law, adjudication and, in particular, the nature of a political community. I seek to draw from the writings of Justice Langa concerning dissent and constitutional democracy more generally for responses to these comments, which in turn outline a political community and the judiciary's role within it that has deep roots in African philosophy. Langa emphasised the need for humility in the face of human fallibility: in light of this, he argued for the importance of respecting and preserving diverse voices in law and society that would be in a continuing conversation over time about how to improve society. I then consider some of the key themes on which Justice Langa felt impelled to write dissenting judgments. These include an emphasis on the history of South Africa, substantive equality, the regulation of private power and the accountability and fairness of public power. This analysis helps us to understand in more detail the kind of polity Langa believed we should be forming. South Africa should be a community that provides a space for diverse individual identities to flourish. Dissent will be a vital part of such a society, being recognised not as a problem but as part of the richness of our diversity which emphasises the need for openness and flexibility in our joint quest – across many conversations – to attain a more just society.

* Professor of Law, University of Johannesburg; Director of the South African Institute for Advanced Constitutional, Public, Human Rights and International Law; BA (Hons) LLB (Witwatersrand) MPhil PhD (Cantab). I would like to thank Mr Michael Dafel (Researcher, SAIFAC) for excellent research assistance in the preparation of this article and for his collection and updating of the statistics I requested for use in the article. I am also grateful to the two anonymous referees who provided detailed and nuanced comments that have helped to improve this article.

The importance of dissent: Two judgments in administrative law
CORA HOEXTER*
Abstract
In a Bram Fischer lecture, Chief Justice Pius Langa spoke eloquently about the value and importance of dissent in society and more specifically in the courts. This article draws attention to two judgments in which he himself disagreed with the majority in the context of administrative law. Both judgments are characteristic of Chief Justice Langa and show him at his best, if not at his most popular. Both are remarkably clear-sighted and well-reasoned opinions. Both demonstrate his strong sense of constitutionalism and his profound respect for the design of our democratic Constitution and the institutional roles set out in it. Most tellingly of all, both are based on principle rather than pragmatism, and both eschew expediency. While only one of these judgments has found vindication in the Constitutional Court's subsequent jurisprudence, both opinions illustrate the qualities of scrupulousness and courage that distin- guished the work of Chief Justice Langa; for in both instances he faithfully followed the advice he gave at the end of his Bram Fischer lecture: 'Tell the truth about the emperor's robes, no matter the consequences.'

* Professor of Law, University of the Witwatersrand, Johannesburg; Advocate of the High Court of South Africa; BA LLB (Natal) MA (Oxon) PhD (Witwatersrand). 1 P Langa 'The emperor's new clothes: Bram Fischer and the need for dissent' (2007) 23 SAJHR 362. 2 Langa (n 1) 369ff.

Transformative constitutionalism – Guiding light or empty slogan?*
JASON BRICKHILL† AND YANA VAN LEEVE‡
Abstract
We engage afresh with the notion of transformative constitutionalism as envisaged by Justice Langa. We respond to the charge that it is an empty slogan, which can mean anything and therefore means nothing. It includes at least two components: economic change and change in legal culture. The economic change must include, at the very least, the entitlement to the material conditions necessary for a dignified life, as represented in the Bill of Rights. We then consider progress, since Justice Langa spoke in 2006, against five challenges that he recognised – both at the level of the jurisprudence during that period and political developments within the legal profession and more broadly. Recent developments suggest that, despite progress, we have been diverted from the path of transformative constitutionalism that Justice Langa proposed, both in relation to economic change and legal culture.

* This article is based on a paper presented at a conference hosted at the University of Cape Town in January 2014 in honour of the late former Chief Justice, Pius Langa. We extend our thanks to the organisers of the conference, Michael Bishop and Alistair Price, and also to all the other attendees whose papers and contributions during the conference influenced our approach in this paper. The two anonymous reviewers provided thorough and challenging reviews. We also thank Tess Peacock, Michael Mbikiwa, Max Taylor and Avani Singh for comments on drafts of the article. All errors remain ours.
† Director, Constitutional Litigation Unit, Legal Resources Centre; Honorary Research Associate, University of Cape Town; Member of the Johannesburg Bar; LLB (Cape Town) MSt (Oxon).
‡ Law Clerk, Constitutional Court of South Africa; Deputy National Coordinator of Equal Education; Attorney of the High Court of South Africa; BSocSci (UCT) LLB (UWC).

Legal transformation and legal education: Congruence or conflict?
DENNIS DAVIS*
Abstract
This contribution canvasses the extent to which the legal academy has responded to the ambition of the Constitution in the manner in which legal education is provided in tertiary institutions. In order to answer this question the paper sets out a definition of the concept of legal transformation which is divined from a holistic reading of the Constitution. In particular, the demands which the Constitution places upon the development of the common law is emphasised. Following upon this analysis, the paper examines key textbooks which are used in teaching, particularly of contract and delict, in order to determine the nature of teaching in critical subjects. The analysis reveals that key areas of law are taught as if the Constitution has little or any influence to play in the study of or the development of South African private law. Further, there appears to be a regrettable absence of any engagement with a legal method which might have emerged in order to meet the transformative legal challenges as outlined in this paper.

* Judge of the High Court of South Africa; President of the Competition Appeal Court; Honorary Professor, University of Cape Town; BA LLB (Cape Town) MPhil (Cantab).
1 See eg FI Michelman 'The rule of law, legality and supremacy of the constitution' in S Woolman et al (eds) Constitutional Law of South Africa vol 1 ch 11; see also FI Michelman 'Expropriation, eviction and the gravity of the common law' (2013) 24 Stell LR 245.
2 The Constitution of the Republic of South Africa, 1996.

Bridging the gap between people and the law: Transformative constitutionalism and the right to constitutional literacy *
TIM FISH HODGSON †
Abstract
Only 46 per cent of people in South Africa have heard of the existence of either the Bill of Rights or the Constitution. Only 10 per cent of people have ever read the Constitution or had it read to them. For transformative constitutionalism to be meaningful it must take into account this context and acknowledge that the success of the constitutional project requires the creation of a societal culture shaped by law and a legal culture shaped by society. This paper builds on the work of Chief Justice Langa and others who have written on transformative constitutionalism. It frames the philosophy of transformative constitutionalism as people-focused and acknowledges the need to bridge the gap between people and the law in South Africa. It discusses the historical and systemic reasons for this gap and argues that knowledge and understanding of rights – constitutional literacy – is itself a right. This argument is grounded in the state's duty to promote the rights in the Bill of Rights and the rights to access to courts, dignity and basic education. Empowered by full knowledge of our rights, we have the right to make the many decisions of which our lives are composed, participate fully, meaning- fully and effectively in society, and make decisions about when and whether to approach courts to protect our rights.

* I am indebted to Ashley Pillay, David Bilchitz and Mark Heywood for their incisive substantive comments, good humour and strong encouragement. Thanks also to Anthony Fish Hodgson and Roslyn Fish for assistance with proofreading. My thoughts on this topic have been strongly influenced and inspired by hundreds of learners who attended workshops at the Constitutional Court by the Constitution Hill Education project (2012–13), community members in Xhora River Mouth area (2012–14), thousands of learners who attended LAWCO workshops (2008–9), members of the Know Your Constitution campaign, Meghan Finn, Metumo Shilongo, Brett Pollack, Jon Parsonage, Mateenah Hunter, Amanda Mfuphi and my colleagues Muhammad Zakaria Suleman, Mluleki Marongo, Catherine Thorpe, Kagum Ahmed and Isabeau Steytler.
† Researcher, SECTION27; BBusSci LLB (Cape Town) LLM (Michigan).

Customary succession and the development of customary law: The Bhe legacy
SINDISO MNISI WEEKS*
Abstract
The Bhe decision was an important intervention in customary succession and women's ability to inherit under official customary law. It also had significant implications for the development of legislated customary law and the jurispru- dence pertaining to it. This article explores the Constitutional Court's findings in light of literature and empirical evidence of women's rights to inherit under customary law both before and after the judgment with the goal of celebrating the legal successes that the judgment symbolises and critiquing it on its limited benefit to remotely placed, rural women on the ground. The article draws on a detailed empirical study of how Bhe minimally impacted the dispute resolu- tion of rural traditional courts around women's inheritance, substantially – but not entirely positively – impacted a rural magistrates' court in Mpumalanga and, in turn, impacted the women who rely on these forums for access to justice. It also draws on data from the Community Agency for Social Enquiry's 2010 survey on women, land and customary law to reflect the trends in inheritance practices that have emerged in customary communities from pre- to post-1994. The article is, in part, a commentary on the narrow interaction between formal and informal legal institutions as well as the need to review the tools possessed by the formal courts to develop vernacular (that is, living customary) law. The article concludes with suggestions on what further developments are needed if rural women are to be served by the law as it stands.

* Assistant Professor, School for Global Inclusion and Social Development, University of Massachusetts Boston; BA LLB (Cape Town) MSt DPhil (Oxon). 1 Bhe and Others v Khayelitsha Magistrate and Others; Shibi v Sithole and Others 2005 (1) SA 580 (CC).

Bhe v Magistrate, Khayelitsha: A cultural conundrum, Fanonian alienation and an elusive constitutional oneness
SANELE SIBANDA* AND TSHEPO BOGOSI MOSAKA †
Abstract
With reference to Bhe v Magistrate, Khayelitsha, this article critically examines the interplay between customary and common law under the Constitution. More precisely, it questions the implications of judicial and legislative approaches that conceptualise customary law in cultural terms, whilst treating the common law as immune from similar characterisation. The article argues that such an approach results not only in the further entrenchment of misplaced notions of the cultural ascendancy of the common law over customary law, but also further cements a Fanonesque alienation of the adherents of both systems of law from each other and indeed themselves. This outcome, it is argued, has serious implications for the forging of a constitutionally inclusive citizenship.

* Senior Lecturer, University of the Witwatersrand, Johannesburg; BA LLB (Cape Town) LLM (Witwatersrand).
† LLB (Witwatersrand).

Contractual obligation and the journey from natural law to constitutional law
FRANÇOIS DU BOIS*
Abstract
The bold promise of the Constitutional Court's first foray into the field of contract law during Langa CJ's leadership remains unfulfilled. This paper takes issue with both the Supreme Court of Appeal's reticent reaction to Barkhuizen v Napier and commentators' criticism of the CC's preference for indirect horizontal application of the Bill of Rights. Proposing an expansive under- standing of the reach and force of indirect horizontal application, it argues that the Bill of Rights requires a new, constitutionally-informed, conception of the normative foundations of contractual obligation in place of the natural law approach of the Roman-Dutch tradition as articulated by Grotius. Such a conception does not treat the enforcement of contracts as tantamount to enforcing a duty to keep one's word, a duty of virtue, but as supporting the consensual creation and vindication of interpersonal rights when it is in the public interest to do so. The SCA's continued rejection of good faith, fairness and reasonableness as principles on which parties and courts can rely directly, as opposed to abstract values underlying operational rules and principles, are shown to rest on a conception of contractual obligation that is incompatible with the constitutionalisation of South African law.

* * Professor of Law and Head of School, University of Leicester; Honorary Research Associate, University of Cape Town; BA LLB (Stellenbosch) MA BCL (Oxon). 1 2007 (5) SA 323 (CC). 2 Napier v Barkhuizen 2006 (4) SA 1 (SCA) para 7.

State liability and accountability
ALISTAIR PRICE*
Abstract
This contribution examines the relationship between two intersecting themes in Chief Justice Langa's judgments: the need to hold the state accountable for its wrongdoing and the need to hold the state liable to pay a monetary sum to a victim of its wrongdoing. I argue that accountability is promoted by requiring the state to explain or to justify its actions and by holding it responsible for its actions. Responsibility for wrongdoing may and should take a variety of forms, both legal and political. Legal liability to pay money is but one of these. There are at least four distinct grounds to hold the state liable in South African law. Our courts have relied most heavily on one of these routes, namely the law of delict. Although in principle this is welcome, in future further attention should be given to the possibility that awarding 'public law' compensation as an alternative, whether constitutional damages or an award grounded in administrative law, may on occasion be a better means to hold the state accountable for failures to perform its distinctive obligations.

* Associate Professor, University of Cape Town; Advocate of the High Court of South Africa; BBusSci LLB (Cape Town) BCL (Oxon) PhD (Cantab). 1 See eg Minister of Safety and Security v Luiters 2007 (2) SA 106 (CC) para 34 (the need to render the exercise of public power accountable is relevant when applying the law of delict to the state) and President of the Republic of South Africa and Another v Modderklip Boerdery (Pty) Ltd (Agri SA and Others, Amici Curiae) 2005 (5) SA 3 (CC) paras 60–5 (constitutional damages, rather than delictual damages, may on occasion be awarded against the state). <sup2 In this contribution, the term 'state' should be understood broadly to encompass all entities or functionaries (whether or not part of the traditional institutional core of government) which 'exercise a public power or perform a public function' whether in terms of the Constitution of the Republic of South Africa, 1996, a provincial constitution, legislation, other law, or a contract. This 'functional' definition of the scope of the state differs from older 'institutional' definitions, which focused on the nature of institutions rather than on the nature of their functions. Today '[w]hat matters is not so much the functionary as the function': President of the Republic of South Africa and Others v South African Rugby Football Union and Others 2000 (1) SA 1 (CC) para 141. See also ss 7(2), 8(1), and 239 of the Constitution, s 1(b) of the Promotion of Administrative Justice Act 3 of 2000 (PAJA), and AAA Investments (Pty) Ltd v Micro Finance Regulatory Council and Another 2007 (1) SA 343 (CC) paras 40–1. This 'functional turn' in delineating the boundaries of the state (ie persons and bodies who perform public functions) is not unique to South Africa. English administrative law, for example, has also 'shifted from controlling the institutions of (central and local) government to controlling the exercise of functions of governance (whatever they may be) whether performed by government or non-government entities': P Cane Administrative Law 4 ed (2004) 5. See also P Cane 'Accountability and the Public/Private Divide' in N Bamforth & P Leyland (eds) Public Law in a Multi-Layered Constitution (2003).

Can we discard the doctrine of legal guilt?
PAMELA-JANE SCHWIKKARD*
Abstract
The doctrine of legal guilt enjoys little popular support and there are systemic breaches of this doctrine in the criminal justice system. These breaches only occasionally attract public approbation and due process is frequently blamed in both popular and political discourse for the government's inability signifi- cantly to reduce South Africa's high crime rate. I argue that despite the unpopularity of the doctrine it would be dangerous and futile to discard it for short-term political gains.

* Dean of the Faculty of Law, University of Cape Town; BA LLB (Witwatersrand) LLM (Natal) LLD (Stellenbosch). 1 See in particular S v Coetzee 1997 (3) SA 527 (CC). 2 HL Packer The Limits of the Criminal Sanction (1968) 161. 3 WS Laufer 'The rhetoric of innocence' (1995) 70 Washington LR 329 at 344. 4 JC Morton & SC Hutchinson The Presumption of Innocence (1987) 2. 5 (1986) 50 CR (3d) 1 (SCC). See also S v Mbatha; S v Prinsloo 1996 (1) SACR 371 (CC) para 20.

On the reciprocal relationship between the rule of law and civil society
STU WOOLMAN*
Abstract
And I'm driving a stolen car, down on Eldridge Avenue. Each night I wait to get caught, but I never do. She asked if I remembered the letters I wrote, when our love was young and bold. She said last night she read those letters: and they made her feel one hundred years old. I'm driving a stolen car, on a pitch black night, and I'm telling myself – I'm gonna be alright. But I ride by night, and I travel in fear, that in this darkness, I will disappear.

* Professor of Law and Elizabeth Bradley Chair of Ethics, Governance and Sustainable Development, University of the Witwatersrand, Johannesburg; BA (Hons) (Wesleyan) MA (Columbia) JD (Columbia Law) PhD (Pretoria). 1 2005 (5) SA 3 (CC) (emphasis added).

Constitutional protection of the right to privacy: The contribution of Chief Justice Langa to the law of search and seizure
CHUKS OKPALUBA*
Abstract
The right to privacy in s 14 of the Constitution includes the right not to have one's person or home searched, one's property searched, one's possessions seized, or the privacy of one's communications infringed. Chief Justice Langa wrote two landmark judgments of the Constitutional Court concerning constitutional protection of privacy in the context of search and seizure operations: Investigating Directorate: Serious Economic Offences v Hyundai Motors Distributors (Pty) Ltd concerning the constitutional validity of statutory provi- sions authorising the issue of search warrants to investigate serious crimes, and Thint (Pty) Ltd v National Director of Public Prosecutions; Zuma and Another v National Director of Public Prosecutions, concerning the constitutional validity of applications for search warrants, their terms, and the manner of their execu- tion. This contribution explains the significance of these judgments, placing them in the context of the common law and the Constitution's protection of privacy more generally. In the final analysis, it becomes clear that Chief Justice Langa's contributions to this branch of the law were enormous and his erudition epitomised clarity.

* Adjunct Professor of Law, University of Fort Hare; LLB LLM (London) PhD (West Indies). 1 Section 10 of the Constitution of the Republic of South Africa, 1996. See J Neethling, J Potgieter & P Visser Neethling's Law of Personality (2005) 191. 2 Gaertner and Others v Minister of Finance and Others 2014 (1) SA 442 (CC) para 86; J Burchell Personality Rights and Freedom of Expression: The Modern Actio Injuriarum (1998); B Markesinis et al 'Concerns and ideas about the developing English law of privacy (and how knowledge of foreign law might be of help)' (2004) 52 American Journal of Comparative Law 133 at 153.

Equality beyond dignity: Multi-dimensional equality and Justice Langa's judgments
CATHERINE ALBERTYN* AND SANDRA FREDMAN †
Abstract
The tendency for South African equality jurisprudence to reduce equality to a single value, namely dignity, has been much debated, especially around the relationship of dignity to disadvantage. In this article we argue for a multi- dimensional idea of equality that moves beyond a dignity/disadvantage paradigm to enable a fuller exploration of the complex harms and injuries that underlie equality claims, and greater elucidation of the multiple principles and purposes of equality. In particular, we argue that substantive equality should be understood in terms of a four-dimensional framework, which aims at address- ing stigma, stereotyping, prejudice and violence; redressing socio-economic disadvantage; facilitating participation; and valuing and accommodating differ- ence through structural change. We suggest that this enables a better explora- tion of the different principles that underlie equality and an open discussion of complementarities and tensions between them. We explore the benefits of this approach through an evaluation of three equality cases in which Justice Langa delivered the leading judgments. Although we do not claim that he fully adopted such an approach, we engage Justice Langa's philosophy on equality as it emerges from these judgments, and evaluate the extent to which we can develop from this a more fully-fledged understanding of equality and its underlying values in the South African Constitution.

* Professor of Law, University of the Witwatersrand, Johannesburg; Attorney in the High Court of South Africa; BA LLB (Cape Town) MPhil PhD (Cantab). † Rhodes Professor of Laws of the British Commonwealth and the United States, Univer- sity of Oxford; BA (Witwatersrand) MA BCL (Oxon) FBA. 1 1996 (4) SA 197 (CC).

On the limits of cultural accommodation: KwaZulu-Natal MEC for Education v Pillay
OKYEREBEA AMPOFO-ANTI* AND MICHAEL BISHOP †
Abstract
In KwaZulu-Natal MEC for Education v Pillay, Chief Justice Langa held that it constituted unfair discrimination for a public school to prevent a learner from wearing a nose stud to school, because wearing the stud was a voluntary part of the learner's religion and, more importantly, her culture. In this contribution we consider the limits of this type of cultural accommodation after Pillay by focusing on two questions: What types of beliefs and practices are ''cultural''? And how should courts determine the burdens other must bear to accommo- date cultural practices? First, we offer preliminary answers to three central questions that Pillay left unanswered: What is a culture? Who qualifies as a member of a culture? How do we determine which practices are part of a culture? Second, we discuss the role and meaning of ''reasonable accommoda- tion'' and argue that Pillay mistakenly framed it as a balancing test between the interests of the learner and the school. In doing so, it obscured other important factors that should be considered.

* Partner, Webber Wentzel; Attorney of the High Court of South Africa; LLB LLM (Pretoria). † Counsel, Constitutional Litigation Unit, Legal Resources Centre; Honorary Research Associate, University of Cape Town; Member of the Cape Bar; BA LLB LLM (Pretoria) LLM (Columbia). 1 2008 (1) SA 474 (CC)..