Pre-publication copies now available
You, the lecturer, can now also use this app to access pre-publications/copies of forthcoming titles.
The pre-publications are work-in-progress versions of all our forthcoming titles currently in production. Therefore, they all feature a watermark across the page.
They will be available until such time that you receive your desk copy from the sales representative who services your institution.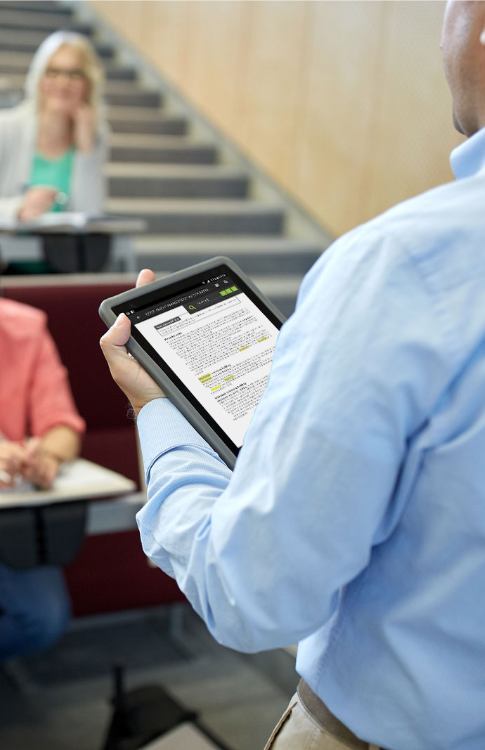 Frequently Asked Questions
What is eJuta?
eJuta is an eReader application that allows users to read Juta eTextbooks on their Windows Desktop. Keep checking, as it will soon be available for Android and iOS tablet devices too.
---
What are the system requirements for eJuta?
Juta's eReader is available for use on Windows Desktop. It supports Windows 7 and upwards. The suggested specifications are 4GB RAM, Core i5 processor. The applications itself is no more than 1GB, but hard drive size needed will depend on the number of books downloaded.
eJuta will shortly be available for download for iOS and Android tablets so watch this space.
---
How much does eJuta cost?
eJuta is free to download, but your service provider may charge you data costs.
---
Are my pre-publication copy available without an Internet connection?
Yes, the pre-publication copy are available for reading offline. However, you first need to download your titles to your device using an active Internet connection.
---
Is there a limit to how many times I can download the same pre-publication copy?
No, there is no limit to the number of downloads of an pre-publication copy.
---
Can I download pre-publication copy directly onto my device?
Yes, you can download the pre-publication copy to your device for offline usage.
---
Any queries can be sent to academic@juta.co.za